November 20, 2023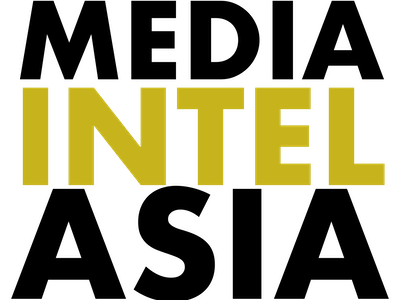 Good morning,
Beijing has defended its prosecution of two Canadians for espionage, after The Globe and Mail reported that Michael Spavor blames intelligence work done by Michael Kovrig for their nearly three-year-long detention.
Two sources told The Globe Mr. Spavor is seeking a multimillion-dollar settlement from Ottawa, alleging he was arrested in China in late 2018 because he unwittingly provided intelligence on North Korea to Mr. Kovrig, which was later shared with Canada and allied spy services.
China's embassy in Ottawa said the two Canadians were "suspected of committing crimes endangering China's national security," in a statement Sunday, and their case was handled by the Chinese judicial system "in accordance with the law."
From the archives: What we know about Michael Spavor and Michael Kovrig's time in China
Open this photo in gallery: Michael Kovrig and Michael Spavor, appear in the House of Commons, March 24, 2023.Adrian Wyld/The Canadian Press
This is the daily Morning Update newsletter. If you're reading this on the web, or it was forwarded to you from someone else, you can sign up for Morning Update and more than 20 other Globe newsletters on our newsletter sign-up page.
MPs, labour groups raise alarm over Windsor EV battery plant's plans to bring in foreign workers
Plans for a flagship electric-vehicle battery plant being built in Windsor, Ont., with up to $15-billion in subsidies, have sparked concerns that scores of jobs could go to temporary foreign workers, cutting into promised employment for Canadians.
The NextStar plant, a joint venture between global auto giant Stellantis and South Korean battery maker LG Energy Solution, is the largest investment in the history of Canada's auto sector and is expected to create 2,500 jobs in Windsor and the surrounding areas.
While it was initially widely welcomed, unions, construction trades groups and MPs are ringing alarm bells after a Korean company was brought in to recruit for jobs, and the federal government granted permission to bring in a temporary foreign worker to fill an administrative role, on the grounds that a Canadian could not be found.
Open this photo in gallery: Tesla cars sit at charging stations in Yermo, California, on May 14, 2022.CHRIS DELMAS/AFP/Getty Images
Montreal Alouettes grab Grey Cup in final seconds of wild game against Winnipeg Blue Bombers
The Montreal Alouettes won their first Grey Cup in 13 years, arm-wrestling it away from the Winnipeg Blue Bombers in the final seconds of a wild game.
Despite trailing by 10 at the half and facing an opponent playing in its fourth successive Grey Cup, the Alouettes rallied to a tense 28-24 victory. Montreal quarterback Cody Fajardo's last-second toss capped a seven-play, 83-yard march. It included a clutch 31-yard completion to Cole Spieker on third-and-five before a Tim Hortons Field sellout of 28,808 as Montreal ended 2023 with eight successive wins.
Open this photo in gallery: Montreal Alouettes wide receiver Tyson Philpot (6) celebrates after scoring a touchdown against the Winnipeg Blue Bombers during the second half of football action at the 110th CFL Grey Cup in Hamilton, Ont., on Nov. 19, 2023.Chris Young/The Canadian Press
Got a news tip that you'd like us to look into? E-mail us at [email protected] Need to share documents securely? Reach out via SecureDrop
Also on our radar
Gunfire kills, wounds dozens in Gaza hospital: Israeli tanks surrounded a hospital in north Gaza and at least 12 Palestinians were killed and dozens wounded by firing into the complex, health officials said on Monday, as fighting raged on amid indications of a possible pause in hostilities.
Ontario school boards grapple with social media and free speech policies after educators' posts on Mideast conflict
For Brian Burke, leading the women's hockey union was the job he 'always wanted': Rachel Brady interviews Brian Burke, the new union head of the Professional Women's Hockey League.
Life is precarious for Ukrainian seniors in villages close to the front and far from help: As Russian attacks cut off their water and power, and children and grandchildren take shelter elsewhere, many elderly Ukrainians are staying behind in increasingly bad situations.
Sustainable Development Technology Canada chair resigns as federal agency dogged by growing controversy: The chair of Sustainable Development Technology Canada is resigning her post as the federal funding agency fights allegations of conflict-of-interest breaches and mismanagement.
Brookfield on path to boost earnings with fast-growing insurance arm: One of the cornerstones of Brookfield Corp.'s plan to boost its earnings over the next five years is a business that barely existed for the company three years ago: Its fast-growing insurance arm.
Ousted OpenAI CEO Altman discusses possible return, mulls new AI venture: Sam Altman, the just ousted chief executive officer of OpenAI, is discussing a possible return to the company behind the ChatGPT bot even as he considers launching a new artificial intelligence (AI) venture, a person briefed on the matter said.
Morning markets
Global shares were generally flat today in thin trading ahead of the U.S. Thanksgiving holiday on Thursday and in the absence of major data releases that could give markets direction.
Europe's benchmark STOXX index was down 0.04 per cent, with U.S. futures looking set to follow suit. In early trading, Britain's FTSE 100 was down 0.25 per cent, Germany's DAX slipped 0.09 per cent and France's CAC 40 was up 0.22 per cent.
Asian stock markets were livelier as Japanese shares hit highs not seen since 1990. The Nikkei ran into profit taking at the peak to close at 33,388.03, but was still up 8.2 per cent for the month. The Hang Seng in Hong Kong advanced 1.8 per cent to 17,778.07.
The Canadian dollar traded at 72.95 U.S. cents.
What everyone's talking about
'Canadian experience' requirements are not just discriminatory – they harm the economy
"Viewing Canadian work experience as a yardstick for competency deprives immigrants of the hope and dignity they need to put down roots in Canada. It is also economically myopic: It deprives Canada of the doctors, truck drivers, engineers and scientists it needs to keep its economy growing." – Owen Guo
The key to saving Canada's economy is tax reform
"Starting with the positives, Canada boasts a tax system that keeps consumption taxes at a relatively low level and with a relatively broad base. Businesses can swiftly write off investments in machinery, providing a powerful incentive to invest. Similarly, Canada refrains from imposing wealth, estate or inheritance taxes – tools that may sound politically appealing but carry significant detrimental distortionary effects. The bad news is the tax burden elsewhere is heavy." – Aaron Wudrick
Today's editorial cartoon
Open this photo in gallery: David Parkins/The Globe and Mail
Living better
How to find a good home-office desk according to a workplace design specialist
If you started working from home at the beginning of the pandemic, you likely created a comfortable home office years ago, while Aruna Dutt procrastinated on making the investment until earlier this year. She was still using a small desk she had bought on Amazon as a temporary fix, and it finally caught up with her. Extreme shoulder pain kicked in, and it was only after her chiropractor's urging that she updated to a set-up that didn't leave her hunched, her arms dangling with no support. If your office still isn't ideal, Dutt says workplace design specialist Beverly Horii can help.
Moment in time: Dec. 4, 1909
The first Grey Cup
Open this photo in gallery: Victorious University of Toronto Varsity Blues' Smirle Lawson carries ball in the first Grey Cup game in 1909.The Globe and Mail/The Globe and Mail
For more than 100 years, photographers and photo editors working for The Globe and Mail have preserved an extraordinary collection of news photography. Every Monday, The Globe features one of these images. This month, we're showcasing the Grey Cup.
At first, then-governor-general Lord Earl Grey hoped his cup would be used to celebrate a hockey championship. When he was told they already had a trophy for that, Grey pivoted to football. Then he forgot he'd promised it. Two weeks before the first Grey Cup was held on Dec. 4, 1909, someone twigged to there being no cup to award. Grey, who had a great love of travel, could not be located. Letters were dispatched, and eventually, the game's benefactor was found and an order placed at a silversmith. Cost: $48. The game local football fans wanted to see – University of Toronto versus Ottawa Rough Riders – had already taken place, with 1,200 in attendance. Many thought this was the true championship game, but local sporting politics demanded that U of T give another team – Toronto Parkdale Canoe Club – its own title shot, resulting in more of a medium-sized game, with 3,800 people on-hand at Rosedale Field. U of T won, 26-6. Afterward, no Grey Cup was handed out at the Grey Cup. The U of T team would have to wait until the next year to receive their prize, when they won it again. Cathal Kelly
Enjoy today's horoscopes. Solve today's puzzles. Read today's Letters to the Editor.
If you'd like to receive this newsletter by e-mail every weekday morning, go here to sign up. If you have any feedback, send us a note.
This data comes from MediaIntel.Asia's Media Intelligence and Media Monitoring Platform.
Original URL: Click here to visit original article