November 18, 2023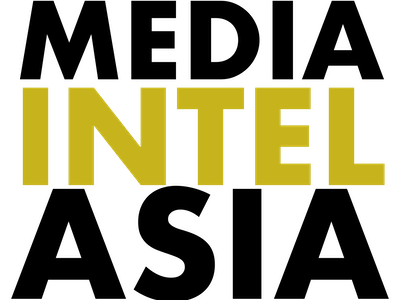 The devastating, deeply distressing and unrelenting human suffering in Gaza caused by Israel's response to Hamas's 7 October atrocities will leave a permanent mark on all who witness it.
The political damage that resulting worldwide revulsion is inflicting on Israel's main ally, US president Joe Biden, and on the western-led international rules-based order may also prove irreparable.
Biden reiterated his staunch support for Israel in San Francisco last week. He said he did not know when the assault on Gaza, where more than 11,000 Palestinians have reportedly been killed, would end.
For supporters of a ceasefire, it was a dismaying admission, given the behind-the-scenes influence the US supposedly exerts on Israel's leaders.
The impression that Benjamin Netanyahu, Israel's prime minister, is not really listening to the Americans has strengthened since the Hamas attacks, which killed about 1,200 people, mainly civilians. He continues to reject any form of ceasefire while Hamas remains undefeated and Israelis are held hostage.
Despite its evident isolation, Israel brusquely rejected last week's UN security council resolution calling for extended humanitarian pauses as "detached from the reality on the ground". Neither the US nor the UK vetoed the resolution, unlike in earlier votes. Recent statements by both countries are increasingly critical.
That's because pressure on Biden to intervene more forcefully is growing – and he's beginning to bend. He insisted last week that a ceasefire was not "realistic" and resorted to emotive language in warning that Hamas planned more atrocities.
It's plain Biden is out of step with US and global opinion
But he did not query Palestinian casualty figures, as previously, and appeared to accept Israel's bombardment had been "indiscriminate".
It's plain Biden is out of step with US and global opinion. A new poll suggests 68% of Americans want a ceasefire, while nearly 40% think Biden should act as a "neutral mediator" rather than Israel's defender-in-chief.
Democratic voters are particularly unimpressed. Another poll found that 56% believe Israel's military response has gone too far, up 21% in a month.
Significantly, about 50% of younger US voters (under-45s) and nonwhite voters believe Israel's response is "too much". These are key 2024 constituencies for Biden, where he is already polling badly. He is also losing Arab and Muslim support in swing states – and faces a staff mutiny. None of this bodes well for his shaky re-election chances.
Public outrage over Gaza is roiling the domestic politics of America's close allies. In the UK, the ceasefire issue has divided Keir Starmer's government-in-waiting. France and Germany are at odds, too.
The EU, like Biden, has fallen back on the fabled two-state solution, recycling it as a sort of magical panacea despite multiple past negotiating failures. "One horror does not justify another," Josep Borrell, EU foreign policy chief, told Israelis. But he lacks leverage.
Particular concern centres on how Gaza has eclipsed Ukraine's fight against Russia. Again, Biden hasn't helped. By depicting the wars in Gaza and Ukraine as a common struggle against lawlessness and brutality, Biden damaged "both his own moral authority and international solidarity with Ukraine", argued commentator Fintan O'Toole.
"The pairing of Israel and Ukraine has not created a single moral cause. It has exposed a double standard," O'Toole claimed – pointing to alleged war crimes, which the US loudly condemns in Ukraine but is silent about in Gaza.
To many people in the global south, it seems the west deplores Ukrainian civilian deaths but tolerates those of Palestinians.
In the parallel battle for global opinion, Biden and the west are plainly losing over Gaza. The sheer fury felt in Arab countries – and beyond – at the intolerable human toll is visceral and may have lasting, unfavourable geopolitical consequences.
Most criticism is aimed squarely at Israel – a "terror state', in Turkey's words. But the US is also under fire from, for example, the Gulf regimes it has encouraged to forge friendly ties with Israel, and from post-colonial African countries that identify with Palestine's struggle.
As discussed here last week, China and Russia are actively exploiting perceived western hypocrisy.
What might Biden have done differently? After 7 October, given existing US policy and his own personal history, he was bound to back Israel. He visited Tel Aviv, made a great speech, showed genuine empathy. But he went over the top, as he is prone to do.
His advice not to be "consumed by rage" was ignored. Since then, he has appeared to give Netanyahu free rein, or at least failed to rein him in. And Netanyahu, an unscrupulous hard-right nationalist and ardent Donald Trump fan, is no friend to Biden.
The US would like a time limit on the war, but Netanyahu will not stop shooting until he can claim Hamas is wholly eradicated – a practical impossibility. He frequently talks about a "long war". It's his best hope of staying in office and out of jail.
Dismissing Biden's warnings, he aims to retain control of Gaza indefinitely. As ever, he rejects a two-state solution. Fewer than 4% of Jewish Israelis trust Netanyahu to tell the truth about the war, one poll found.
The US has begun, belatedly, to take a tougher line and Israeli forces may be obliged, in time, to show more restraint.
But as long as Netanyahu holds power, Biden and western leaders will face a continuing wall of defiance in Jerusalem that prolongs the suffering in Gaza, damages their credibility at home, harms their interests abroad and poses the ever-present risk of a wider war. US officials fear the West Bank may soon explode.
Whether the question is Gaza's future, Palestinian statehood, the Iranian threat or honest democratic governance, Netanyahu is a liability, more so now than before the war. Memo to Joe: there can be no peace while Bibi rules.
This data comes from MediaIntel.Asia's Media Intelligence and Media Monitoring Platform.
Original URL: Click here to visit original article