November 9, 2023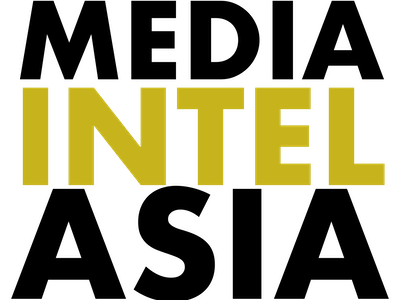 The United States unveiled a $553 million initiative aimed at constructing a deep-water shipping container terminal within Sri Lanka's Port of Colombo, signalling its engagement in global development financing, particularly in competition with China.
This undertaking is positioned as a pivotal step in bolstering South Asia's infrastructure, with the potential to elevate Colombo into a top-tier logistics hub situated at the crossroads of major maritime routes and emerging markets, according to the U.S. International Development Finance Corp.
The West Container Terminal, funded by a $553 million loan from the DFC, is poised to significantly enhance its shipping capacity, offering increased prosperity for Sri Lanka, all the while avoiding a detrimental impact on the nation's sovereign debt. Simultaneously, this move fortifies the position of U.S. allies across the region, as articulated by Scott Nathan, the CEO of the DFC.
This development announcement coincides with Sri Lanka's ongoing struggle to rebound from a severe financial and economic crisis. The Port of Colombo has been operating at or near its full capacity since 2021, and the new terminal will be pivotal in catering to the burgeoning economies in the Bay of Bengal, as highlighted by the DFC.
The DFC will make a direct loan to the consortium developing the terminal, which is 51% owned by India's largest port operator, Adani Ports & Special Economic Zones Ltd. The other partners are Sri Lanka's John Keells Holdings, which has a 34% share, and the Sri Lanka Ports Authority with the remaining 15%.
Nathan said that with the loan, Sri Lanka will be the "2nd biggest exposure" for his institution in the Indo-Pacific region, after India.
"It's a high priority for the United States to be active in the Indo-Pacific region," he told reporters in Colombo after visiting the site of the new terminal.
The DFC was established five years ago in response to Beijing's massive global infrastructure-building campaign, known as the Belt and Road Initiative. Through it, Beijing has invested tens of billions of dollars each year to build roads, railways, ports and airports, typically in developing nations, to foster trade and goodwill toward China.
Some of those projects have raised controversy, among them Sri Lanka's Hambantota Port, on its southeastern coast. Sri Lanka borrowed heavily from China to build the port and other infrastructure including an airport and a city being built on reclaimed land.
The projects have failed to earn enough revenue to pay for the loans, and in 2017, Sri Lanka leased the seaport in Hambantota to China.
Sri Lanka's multibillion-dollar debts to Beijing have hindered efforts to resolve its financial woes and have often been cited as evidence by critics of the Belt and Road Initiative who claim China engages in debt-trap diplomacy.
The Chinese government rejects such accusations. The debt trap argument was "fabricated to disrupt and undermine China's cooperation with developing countries," Chinese Foreign Ministry spokesperson Wang Wenbin said during a daily briefing Tuesday.
Both neighbouring India and China are jostling for influence in Sri Lanka and both have already invested in expanding facilities at the Colombo port. India worries about a growing Chinese presence on the island, which is on one of the world's busiest shipping routes and in a region that India considers part of its strategic backyard.
The Colombo port also has a terminal run by China Merchants Port Holdings. Another Chinese project, a luxury oceanside development spanning over 269 hectares of reclaimed land called Port City, is being built by CHEC Port City Colombo Co., a unit of China Communications Construction Company.
The $1.4 billion project to build an integrated resort and casino and conference centre zone, a marina, apartments, a business district and green space has raised concerns in Sri Lanka and India that the development could become a virtual Chinese outpost or colony.
In development financing, the U.S. faces tough competition from Beijing, which has recalibrated its BRI initiative to be greener, safer and more sustainable, according to AidData, a research lab at William & Mary, a public university in Virginia.
Nathan said that sustainability and "local appropriateness" are very important elements of the DFC's work.
"We are not interested in giving money to projects that are not going to work," he said. "Of course, sometimes, mistakes happen. But rarely."
He called the Sri Lanka port terminal project "an investment in dynamics of the global economy, shipping and transhipment."
"My understanding is every time the capacity in the port of Colombo has increased, that additional capacity has been absorbed within just a couple of years," he said, adding that research indicated that is likely to continue.
In a recent report, AidData said the U.S. is catching up with China in development finance after being overtaken by Beijing in total official financial flows to the developing world in 2007.
The gap has narrowed recently as China scaled back its lending while the U.S. sharply raised loans through the newly launched DFC.
The U.S. now provides about $60 billion of development finance each year to low- and middle-income countries. Yet, at $80 billion a year in aid and credit commitment, China remains the single largest official source of international development finance, AidData says.
For the past two decades, China has dominated global infrastructure finance with faster and bigger projects. Now it has rebooted with more stringent environmental, social and governance safeguards, said Bradley Parks, executive director of AidData.
He said, "this finding is a big deal because China's competitors in the global infrastructure market offer safety but not speed."
"Beijing, on the other hand, is squaring the circle between safety and speed. It is several steps ahead of its competitors in the global infrastructure market. It is laser-focused on giving leaders in the developing world exactly what they want: rapid delivery of big-ticket infrastructure projects without unreasonably high levels of risk," he said. "Whether the U.S. will be able to do the same is a big question mark."
With inputs from AP.
This data comes from MediaIntel.Asia's Media Intelligence and Media Monitoring Platform.
Original URL: Click here to visit original article