May 16, 2023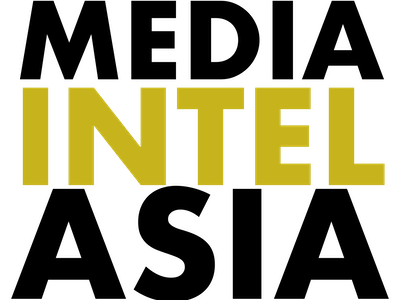 US President Joe Biden has taken up Anthony Albanese's offer to address federal parliament before the Quad leaders' summit at the Sydney Opera House.
Mr Biden will be Australia next Wednesday for the next meeting of the quadrilateral security dialogue alongside Mr Albanese, Indian Prime Minister Narendra Modi and Japanese Prime Minister Kishida Fumio.
Confirming the details of their visit on Tuesday night, Mr Albanese said he was pleased Mr Biden had accepted his invitation to speak to federal MPs the day before as a demonstration of the "warmth, depth and strength of the Australia-US Alliance".
Mr Biden will become the first US President to visit Australia since 2014 and the fifth US President ever to present a joint address to the Australian parliament.
As part of his official program in Sydney and Canberra, Mr Biden is scheduled for bilateral talks with Mr Albanese.
The two leaders will discuss the "broad friendship" between their two countries as well as "elevating global climate ambition", Mr Albanese's office said.
They are also expected to discuss ways to support global economic growth, job creation, and provide affordable, secure and reliable clean energy during the clean energy transition.
Prime Minister Anthony Albanese and US President Joe Biden unveiled the details of the AUKUS nuclear submarine plan alongside UK Prime Minister Rishi Sunak. Picture: Leon Neal/Getty Images
Mr Biden's visit follows Mr Albanese's trip to the US in March, where the details of Australia's plans to acquire nuclear-powered submarines under the AUKUS agreement with the US and United Kingdom were unveiled.
Mr Albanese is expected to return to the US for another bilateral meeting with Mr Biden sometime this year, with the details of that trip yet to be announced.
He said he was honoured to host Mr Biden, Mr Modi and Mr Kishida in Australia next week.
"I'm also looking forward to hosting the Quad Leaders' Summit, which is the largest, most significant gathering in Australia since we hosted the G20 a decade ago," he said.
Mr Albanese will also hold bilateral meetings with Mr Modi and Mr Kishida before the Quad summit.
The four Quad leaders met in May last year in Tokyo. Picture: AFP
Mr Albanese and Mr Modi are expected to discuss strengthening Australia's relationship with India including through trade and investment, defence and security and people-to-people ties; and their shared commitment to supporting an open, stable and prosperous Indo-Pacific.
The two prime ministers will also speak at a community event in Sydney while Mr Modi is here. Mr Albanese is due visit India for the second time this year in September when he heads to the G20 Summit in New Delhi.
Anthony Albanese met with Indian Prime Minister Narendra Modi in March. Supplied
Mr Albanese's meeting with Mr Kishida will be the pair's seventh bilateral discussion, with the two leaders expected to affirm their commitment to free trade, democracy, human rights and the "rules-based order".
The Quad security dialogue is widely viewed as a way for its four democratic member nations to collectively push back against China's expanding influence in the Asia-Pacific region.
The meeting on May 24 will be the first time Australia has hosted the Quad and comes after Mr Albanese attended an earlier summit in Tokyo in May last year shortly after winning office.
Inflation, the Russian invasion of Ukraine, energy policy and strategic competition in the Indo-Pacific region are among the items on the agenda for the leaders' discussion.
Before the Quad summit in Sydney, Mr Albanese will visit Japan from May 19 to 21 to attend the G7 leaders' summit in Hiroshima on Mr Kishida's invitation.
This data comes from MediaIntel.Asia's Media Intelligence and Media Monitoring Platform.
Original URL: Click here to visit original article