May 16, 2023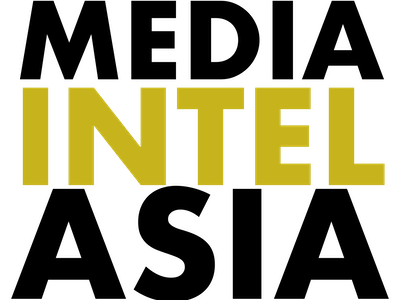 MANILA — The United States and China must "responsibly manage" their rivalry, Philippine Foreign Affairs Secretary Enrique Manalo said on Tuesday as he urged Japan to continue to constructively engage the two competing powers.
Manalo underscored that the international community "must empower diplomacy and the rule of law to prevail over any influence engaging in coercion, intimidation and the use and threat of force in violation of the UN Charter."
"We need to continue to ensure that the regional security architecture maintains trust and confidence among parties, amidst the US-China rivalry and other geopolitical pressures," Manalo said in a press conference in Tokyo after meeting his Japanese counterpart Hayashi Yoshimasa.
"Our two nations must continue to engage both China and the United States constructively and support calls for Beijing and Washington to responsibly manage their strategic rivalry," he said.
The Philippines is in a unique position as it enjoys a decades-old alliance with Washington while Beijing remains to be Manila largest trading partner, he said.
"The Philippines has consistently emphasized its commitment to maintaining the West Philippine Sea / South China Sea as a region of peace and stability," he said.
"Sincere dialogue among all claimants is crucial, both bilaterally and through discussions between ASEAN and China on a code of conduct," he added.
While the Philippines "will continue to pursue peaceful and legal means in order to assert [its] rights" in the West Philippine Sea, "repeated infringements on our sovereignty, sovereign rights and jurisdiction, and other destabilizing actions that go against international law… also necessitate the enhancement of our defense capabilities," the Secretary said.
"The Philippines understands that the protecting its rights in its exclusive economic zone or EEZ and ensuring unimpeded access is vital for safeguarding the livelihoods of our fisherfolk and preserving the marine resources for future generations," he said.
"The [Philippine] President has unequivocally stated the country's commitment to upholding sovereignty, sovereign rights and jurisdiction in the West Philippine Sea, and it will continue to pursue peaceful and legal means in order to assert these rights," he said.
In 2016, a Hague-based arbitration court invalidated China's sweeping claims in the South China Sea, a strategic waterway where billions-worth of seaborne good pass through annually.
China refused to acknowledge the ruling, and continued to build artificial islands in shoals that fall within the Philippines' exclusive economic zone.
In January, President Ferdinand Marcos Jr. traveled to Beijing and urged Chinese President Xi Jinping to establish direct communication lines with Manila to avoid miscommunications and miscalculations in the disputed waters, but the trip has not deterred Chinese ships from continuously harassing Philippine-flagged vessels in the disputed waters.
In April, Manila and Washington announced that the two traditional allies have agreed to allow American troops to access 4 additional military bases in the Philippines.
The move irked Beijing as the said bases were strategically close to Taiwan and the West Philippine Sea.
Manalo underscored that the "Philippines advocates for an effective and substantive code of conduct that adheres to UNCLOS and takes into account the interests of all stakeholders, even extending beyond ASEAN and China."
"All parties involved must demonstrate utmost commitment to engaging in dialogue and diplomacy as the primary means of addressing disputes and finding mutually acceptable solutions," he said.
RELATED VIDEO:
This data comes from MediaIntel.Asia's Media Intelligence and Media Monitoring Platform.
Original URL: Click here to visit original article