May 16, 2023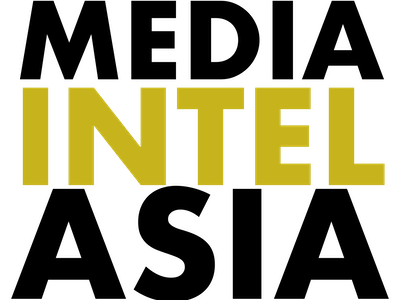 Home Depot (HD) earnings fell vs. a year earlier for the first time in three years, though they topped first-quarter views. The Dow Jones home improvement retailer early Tuesday also missed revenue views and guided lower for the full year. HD stock fell modestly.
X
While home improvement retailers were Covid pandemic winners, more recently, they found favor as defensive plays amid inflation and global recession fears. In the early part of 2023, Home Depot stock rallied along with other housing-related plays as mortgage rates came off highs.
But Home Depot and rival home improvement retailer Lowe's (LOW) have stumbled since early February. Homebuilder stocks, though, have rallied strongly even as their current earnings fall sharply. Lowe's reports next week.
Ahead of Home Depot earnings, Morgan Stanley (MS) Simeon Gutman wrote on Thursday that Home Depot stock risk/reward "looks modestly positive."
"It's possible HD shares could be bought on a guidance cut," Gutman wrote, adding there is current uncertainty in the housing market.
"It's possible the housing market undergoes a multiyear digestion, in which case the stock may tread water until turnover and prices stabilize and there is a clearer path to top-line growth," he wrote.
HD shares sank 2.4% Tuesday during premarket trade. On Monday, Home Depot stock edged down 0.7% to 288.54. The Dow Jones stock stock is below its 50-day and 200-day lines.
Home Depot Stock: Earnings
Estimates: Wall Street predicted Home Depot earnings would fall 7% to $3.80 per share in Q1. Analysts expected revenue down 1% to $38.31 billion. Same-store sales were seen off drop 1.6%.
Results: Home Depot reported EPS dropping 6.6% to $3.82 as sales fell 4% to $37.26 billion. Same-store sales decreased 4.5%, as comparable sales in the U.S. declined 4.6%.
"We expected that fiscal 2023 would be a year of moderation for the home improvement market. Our sales for the quarter were below our expectations primarily driven by lumber deflation and unfavorable weather, particularly in our Western division as extreme weather in California disproportionately impacted our results," said CEO Ted Decker said Tuesday in a statement.
Outlook: Home Depot also revised its 2023 guidance based on "continued uncertainty regarding consumer demand." The home improvement retailer expects revenue and same-store sales to decrease 2% and 5%, respectively, compared to fiscal 2022. Home Depot executives also forecast diluted earnings per share dropping between 7%-13% in 2023.
The Dow Jones stock previously guided EPS to decline in the mid-single digits. In February, it guided for flat sales and comparable-sales growth. Meanwhile, analyst consensus is for Home Depot earnings per share declining 5% to $15.72 per share with sales off 1% to $156.29 billion.
In late February, Home Depot turned in mixed fourth-quarter financial results. The Dow Jones stock posted earnings per share of $3.30 vs. FactSet consensus for $3.28. It reported revenue of $35.83 billion vs. $35.97 billion expected.
Year over year, Home Depot Q4 earnings rose 2.8% and revenue edged up 0.3%. That marked the second consecutive quarter of slowing profit and sales growth.
The Dow Jones stock ranks fifth in IBD's Wholesale-Building Products industry group. Home Depot stock has a 73 Composite Rating out of 99. HD also has a 44 Relative Strength Rating. The EPS Rating for the Dow Jones stock is 88 out of 99.
Dow Jones Stock Home Depot Rival Lowe's Is On Deck
Lowe's follows Dow Jones giant Home Depot late on May 23. Wall Street forecasts Lowe's earnings share dipping 2% to $3.45 with revenue sliding 8% to $21.68 billion.
On March 1, Lowe's reported Q4 earnings accelerating for the third quarter in a row, jumping 28% to $2.28 per share as revenue climbed 5.2% to $22.445 billion.
The adjusted earnings results excluded pretax transaction costs associated with selling its Canadian retail business, after offloading it to private-equity firm Sycamore Partners for $400 million in cash in November. Lowe's comparable sales fell 1.5% for the fourth quarter while U.S. comparable sales dipped 0.7%. FactSet projected flat growth year-over-year.
For fiscal 2023, Lowe's forecasts earnings to range from $13.60 to $14 per share on $88 billion to $90 billion in total sales. For full-year 2022, Lowe's earnings were $13.76 per share on $97 billion in sales. Management expects slower foot traffic to continue throughout the year. The home retailer sees comparable sales being flat to down 2% year-over-year.
Lowe's stock fell 2.5% Tuesday. On Monday, shares edged down 0.8% to 201.55, just managing to close above its 50-day and 200-day line.
Please follow Kit Norton on Twitter @KitNorton for more coverage.
YOU MAY ALSO LIKE:
U.S.-China Technology Cold War Heats Up As Beijing Returns Fire
Get An Edge In The Stock Market With IBD Digital
Tesla Stock In 2023: The EV Giant Faces Different Challenges In Its Two Megamarkets
S&P 500, Dow Jones, Drift Lower, But Buyers Lift Chevron, Cisco Systems
Is Tesla Stock A Buy With Elon Musk Stepping Down As Twitter CEO?
This data comes from MediaIntel.Asia's Media Intelligence and Media Monitoring Platform.
Original URL: Click here to visit original article