February 1, 2023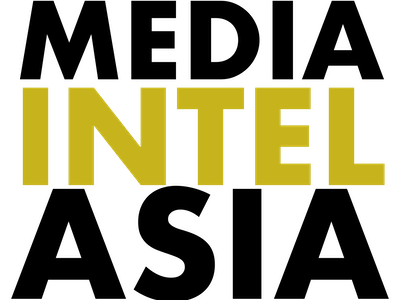 Ethnic Uyghur demonstrators scuffle with riot police as they try to continue a sit-in protest against China, in front of the Chinese consulate in Istanbul, Turkey on Nov. 30, 2022.DILARA SENKAYA/Reuters
Parliament is poised to vote on making room for Uyghurs in Canada's refugee intake, while a new report describes a dire humanitarian crisis unfolding for the minority fleeing repression in China.
MPs will vote Wednesday on a motion by Liberal backbencher Sameer Zuberi that calls on Canada to accept 10,000 Uyghurs and other Turkic minorities who are now living in third countries. MPs who seconded the motion include former foreign minister Marc Garneau.
Mr. Zuberi's resolution, M-62, takes its cue from Parliament's 2021 declaration that China is committing genocide against the Uyghurs and other minorities. The U.S. government and legislative bodies in Britain, the Netherlands, Belgium, France, Lithuania and Czech Republic have made similar determinations.
Rights groups and media reports say the Chinese government has committed grave human-rights violations against the Xinjiang region's largely Muslim Uyghur population, as well as other minorities. Forced labour and forced relocation to work in other provinces, China's critics say, is the latest stage in a government-directed effort to exert control in Xinjiang, which Beijing has described as being infected with extremism.
Mehmet Tohti, executive director of the Uyghur Rights Advocacy Project said about 80,000 of Uyghurs and other Turkic minorities have fled China for countries in Central Asia and Turkey and are at risk of being sent back. Beijing is pressing countries to deport critics in these diasporas to China or restrict their advocacy, he said.
A new Uyghur Human Rights Project (UHRP) report titled, On The Fringe of Society: Humanitarian Needs of the At-Risk Uyghur Diaspora, describes what it calls a developing humanitarian crisis among those in self-imposed exile in states such as Turkey, Kazakhstan and Kyrgyzstan. All these countries are reliant on Chinese foreign investment.
"As the Turkish government moves closer to China in the name of international economic partnerships and bilateral alliances, Turkey has become more dangerous for Uyghurs," says the report, released Wednesday.
China's incarceration of Uyghurs and other minorities have left these communities "destitute and traumatized" as family members, including primary providers, are held against their will in mainland China camps, according to the report. After fleeing they are left scrabbling to make a living, often with few supports, in their new homes.
High rates of unemployment plague these refugees, who often lack identification documents because they left China without passports or ID cards and now live as stateless, displaced persons, the report says. Without documents, they are often cut off from access to health care.
The report urges countries to offer asylum to these refugees: "The international community has a responsibility to provide safe haven for victims and others fleeing persecution, and must step in when there is no domestic or international mechanism to address humanitarian needs."
Mr. Zuberi, who has spent more than six months building support for his motion, said he's confident it will obtain necessary votes from the Liberals, Conservatives, Bloc Québécois and NDP to pass. Bloc MP Alexis Brunelle-Duceppe, among many others, has been helping to build support.
"Uyghur people in third countries are a threat of deportation to China where they face the threat of concentration camps, forced sterilization, separation of children from families and forced labour," Mr. Zuberi said.
He said he thinks it would be particularly meaningful if ministers also backed the motion. In 2021, Prime Minister Justin Trudeau's cabinet abstained from voting on a motion that declared China's repression of Uyghurs and other Turkic minorities constitutes a genocide.
"I am hopeful the cabinet will support it. I think it's important that everyone in the House supports this motion. We need to be united on this."
Michelle Bachelet, until recently the UN high commissioner for human rights, visited Xinjiang last year, and her office's report from August says China has committed "serious human rights violations" against Uyghur Muslims in the region, which may amount to crimes against humanity.
Mr. Zuberi said Canada is obliged to act on the UN report's conclusion.
"Once there is the possibility of crimes against humanity, the Responsibility to Protect doctrine is engaged. This means that countries like Canada, which promote the rules-based order, have to do their utmost to address the human-rights concerns," he said.
The UHRP report said China routinely refuses to renew the passports of Uyghurs living abroad, rendering them "without valid identity papers of any kind, and therefore unable to travel," a state that exposes them to the threat of arrest and deportation. The government of Turkey last year began denying applications for citizenship to some Uyghurs based on "risks to national security" or "social order," it said.
Beijing exploits the family members of Uyghurs who have fled to intimidate them into returning, according to the report. Umer Hemdullah, a Uyghur bookseller in Istanbul, where he fled in 2017, told the authors that China refuses to allow two of his children to leave and join him in Turkey.
This data comes from MediaIntel.Asia's Media Intelligence and Media Monitoring Platform.
Original URL: Click here to visit original article