January 4, 2023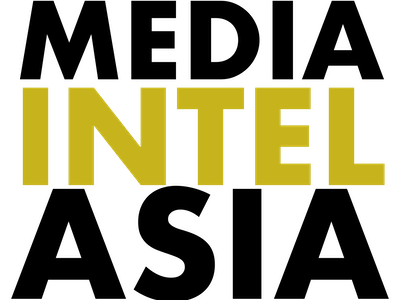 Good morning,
A Supreme Court ruling that ended the punishment of life without parole for multiple murders has led to a greater emphasis on rehabilitation in sentencing for a wide range of offences, a Globe and Mail review of a legal database has found.
The court's decision in May in the case of Alexandre Bissonnette, who killed six Muslim worshippers in Quebec City in 2017, said Canada's commitment to rehabilitation sets it apart from many other countries.
Lower-court judges are taking that message to heart. The ruling is having an effect on sentencing well beyond multiple murders, the review shows.
The Main Courtroom at the Supreme Court of Canada is pictured in Ottawa, on Monday, Nov. 28, 2022.Sean Kilpatrick/The Canadian Press
This is the daily Morning Update newsletter. If you're reading this on the web, or it was forwarded to you from someone else, you can sign up for Morning Update and more than 20 other Globe newsletters on our newsletter signup page.
Immigration to Canada hit record high in 2022
Canada took in a record number of immigrants last year, a result of a federal plan to compensate for a lack of new arrivals in the first year of the pandemic, and to make up for the country's aging population and holes in the work force.
The country added just over 437,000 new permanent residents in 2022, according to Immigration, Refugees and Citizenship Canada. This topped the department's target for the year, as well as the previous high of 405,000, reached in 2021.
Immigration now accounts for three-quarters of Canada's population growth. The federal government's immigration plan calls for the admission of 1.45 million more new permanent residents over the next three years, which is equivalent to 3.8 per cent of the country's population.
Afghan refugees embrace life in Canada with jobs, English lessons and radio shows
Abdul Qayum Hemat, who once worked as a driver for Canada's embassy in Kabul, has settled into his new life in Toronto and jokes that working for Uber now, he knows the city better than the locals.
A lot has changed for his family in the past year. Mr. Hemat first reached out to The Globe and Mail in July, 2021, terrified that Canada would leave him and a group of drivers behind as the Taliban swept across Afghanistan. A month later, he and his family were brought to Toronto. Now he's living in an apartment complex with other Afghans who worked for Canada's embassy as his neighbours, his kids are happy in school, and he and his wife recently welcomed a baby boy.
It's been almost a year and a half since the federal government announced its special immigration measures for Afghans who worked for Canada and an accompanying humanitarian resettlement program for other Afghans vulnerable to Taliban persecution. Ottawa promised to bring in at least 40,000 Afghans. So far, 27,215 have arrived. Some who have made it safely to Canada spoke to The Globe about how happy they are to be here.
Got a news tip that you'd like us to look into? E-mail us at [email protected] Need to share documents securely? Reach out via SecureDrop
Also on our radar
B.C. finds cases of Omicron subvariant: The British Columbia Centre for Disease Control has found five cases to date of the XBB.1.5 subvariant of Omicron, which is believed to have become the most dominant strain of COVID-19 in the United States over the holidays.
Appeal in Rogers-Shaw takeover set for Jan. 24: The Competition Bureau will face off against Rogers Communications Inc. and Shaw Communications Inc. at the Federal Court of Appeal later this month over the Competition Tribunal's decision to permit a proposed $20-billion deal between the telecoms. The bureau's appeal of the decision leaves little time for the judge to rule on whether the decision should be overturned and for the telecoms to secure the final approval needed to close the takeover by their deadline of Jan. 31.
GOP leader fails in bid for House speaker: With Republican leader Kevin McCarthy not able to secure the votes needed to be chosen as the new speaker yesterday, the House adjourned for the day in disarray as the party tries to regroup from a historic defeat after a long, messy start for the new Congress.
Canadians want Liberals to drop Trudeau: More than half of Canadians think the Liberals should ditch Justin Trudeau as leader before the next federal election, while 45 per cent think the Conservatives should find an alternative to their new leader, Pierre Poilievre, a Nanos poll for The Globe and Mail shows.
Notre Dame's restoration enters a new phase: It has been 3½ years since the fire that devastated Notre Dame, the touchstone of French cultural identity that stands on the Île de la Cité in the heart of Paris. Public officials plan to reopen the cathedral in December, 2024, and complete the restoration the following year. It's a remarkable rebirth for a structure that only recently seemed on the verge of collapse.
Morning markets
European and Asian shares rose today thanks to positive news about inflation and China's strict anti-COVID-19 measures, while the dollar backpedalled as investors await minutes from the Federal Reserve's most recent meeting.
Chinese stocks climbed, while Hong Kong's Hang Seng Index jumped to its highest since July. In Japan, the Nikkei fell 1.45 per cent to 25,716.86, its lowest close since March 15.
In early trading in Europe, Britain's commodity-heavy FTSE 100 lagged European peers, rising about 0.44 per cent as energy shares and miners fell, tracking the weakness in crude and copper prices. Germany's DAX index and France's CAC 40 were both up more than 1.2 per cent.
What everyone's talking about
Gábor Lukács: "Canada's lax approach to the enforcement of regulatory legislation, not airlines' perceived moral flaws, is directly responsible for the dire state of our air travel. Insanity is doing the same thing over and over and expecting different results. Without a change in enforcement, the air travel woes of 2022 will become the new norm in Canada."
Editorial: "What does the decrepitude of 24 Sussex say about Canada? First and foremost, it says this country is trapped in the worst kind of populism, one in which politicians theatrically spurn even the most basic trappings of power."
Today's editorial cartoon
Brian Gable/The Globe and Mail
Living better
23 ways to make the most out of 2023, from saving money to reading good books
If you, like many of us, are reluctant to throw your current life out to make room for all the things you'd need to change to achieve your highest self this year, don't worry. We've compiled a list of things to help you make your life a bit better in 2023 – and all of them are optional.
Moment in time: Jan. 4, 1983
Annie Lennox and David A. Stewart of British pop rock duo Eurythmics, January, 1984.Tim Roney/Getty Images
Eurythmics release Sweet Dreams (Are Made of This)
Released to little fanfare on this day in 1983, the Eurythmics' second album Sweet Dreams (Are Made of This) carried a title that was meant to be darkly ironic. The British pop duo of Annie Lennox and Dave Stewart were two former lovers who had broken up after their debut album failed to catch on commercially. "We were massively in debt, and I'd come across some real monsters in the music business," singer Lennox said later. She was depressed and curled up on the floor in a fetal position when her bandmate came up with the intriguing synth beat and riff that eventually turned into the album's namesake song. That the LP was issued in the first week of January – the coldest time of the year for album sales – was an indication of record company RCA's lack of confidence in the music. But the brooding, deceptively catchy title track reached No. 1 on the Billboard Hot 100, and the duo went on to achieve global acclaim. The album, considered a new-wave classic, succeeded beyond anyone's wildest (and sweetest) dreams. Brad Wheeler
Read today's horoscopes. Enjoy today's puzzles.
If you'd like to receive this newsletter by e-mail every weekday morning, go here to sign up. If you have any feedback, send us a note.
This data comes from MediaIntel.Asia's Media Intelligence and Media Monitoring Platform.
Original URL: Click here to visit original article