January 4, 2023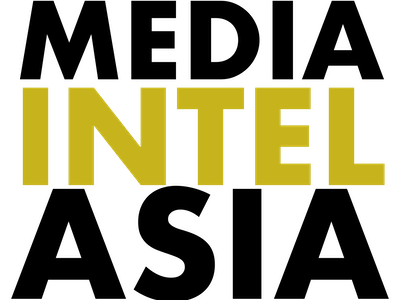 Taipei: It appears that China has been picking up pace to get complete control of Taiwan. Apart from preparing Chinese military for war, Xi Jinping-led administration has doubled its warplane incursions into Taiwan's air defence zone in 2022.
Beijing has increased fighter jet and bomber sorties, escalated threats towards Taiwan that has been under constant threat of invasion.
China sends fighter jets into Taiwan
According to an AFP database, based on daily updates released by Taipei's defence ministry, in 2022, China sent 1,727 planes into Taiwan's air defence identification zone (ADIZ).
Beijing sent about 960 incursions in 2021 and 380 in 2020.
Fighter jet sorties doubled to 1,241 from 538 in 2021, while incursions by bombers, including the nuclear-capable H6, went from 60 to 101.
Taiwan sees incursions by Chinese drones
In 2022, Taiwan saw the first incursions by drones, with all 71 reported by Taiwan's military coming after a visit by US House Speaker Nancy Pelosi in August.
A record 440 sorties by Chinese warplanes were seen in the month of August when Pelosi became highest-ranking US lawmaker to visit Taiwan in 25 years.
News agency AFP reported military analysts saying that China has used the incursions to probe Taiwan's defences, exhaust its ageing air force and voice displeasure over western support for Taipei, especially the United States.
Don't Miss: Xi Jinping preparing China for war with Taiwan, warns retired US General
"They want to show their determination, their will and to coerce the US: don't get too close to their red lines, don't cross their red lines," the report quoted Taiwan's former chief of general staff Lee Hsi-min as saying.
China's 71 warplanes 'strike exercise' on Taiwan
On 25 December, 2022, 71 warplanes were sent by China to conduct a "strike exercise" in response to what it described as "escalating collusion and provocations" by the US and Taiwan.
The "strike exercise" came days after US President Joe Biden up to $10 billion military aid to Taiwan.
"The more frequent sorties are worrying and compel the Taiwanese side to be in a perpetual state of alert to ensure that the PLA (People's Liberation Army) does not use them as cover for an attack against Taiwan," the report quoted Taipei-based political and military analyst J Michael Cole.
However, he also said a rise in incursions "does not signify that (China) is ready to use force at an earlier date against Taiwan – at least not an invasion scenario, which would require months of mobilisation".
Xi Jinping preparing China for war with Taiwan
Retired US Army lieutenant general and former national security adviser HR McMaster warned that Chinese President Xi Jinping is preparing the Chinese people for war.
McMaster said Xi has made plans to control Taiwan several times and now is preparing its military to take control of the island nation.
"Xi Jinping has made it quite clear, in his statements, that he is going to make, from his perspective, China whole again by subsuming Taiwan," HR McMaster said during an appearance on CBS News' Face the Nation.
Taiwan considers itself independent of China and is recognised as a semi-autonomous state, but China has claimed it as its own and views control of the island as essential to its policy of reunification.
China and Taiwan relations turned bitter long back over the island's push for independence. It turned more tense amid increasingly aggressive Chinese leadership.
Read all the Latest News, Trending News, Cricket News, Bollywood News,
India News and Entertainment News here. Follow us on Facebook, Twitter and Instagram.
This data comes from MediaIntel.Asia's Media Intelligence and Media Monitoring Platform.
Original URL: Click here to visit original article